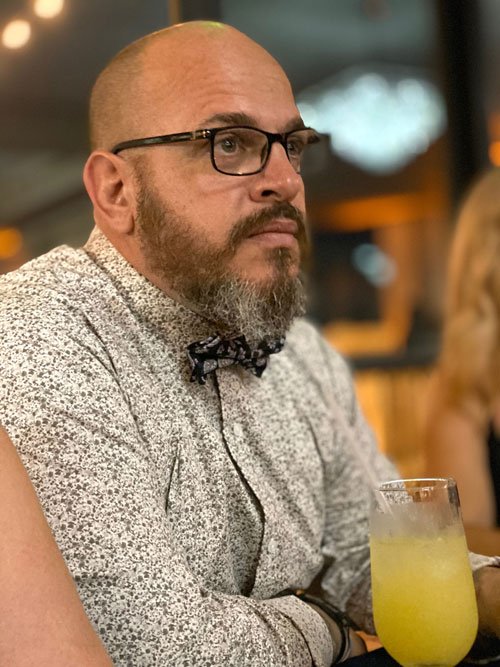 Gerald Robbins
Licensed Home Inspector
Gerald Robbins is the owner and inspector of GDB Home Inspections. Each day brings something new in the home inspection profession, and along with being in a position to help others reach a long-term goal, that's one of Gerald's absolute favorite parts about the job. Every home poses a different challenge, but Gerald is up to the task, and you can rest assured that he will go the extra mile—helping you become more confident in your knowledge before you reassess terms with the seller and make a final decision.
Dedicated, Honest, and Professional
Gerald first worked in residential construction while he was in his twenties, later serving as a property manager for several commercial properties in New Jersey. He then went on to do project management for a medical technology company, building office spaces and data centers in North America and several other countries for over 15 years. As Gerald began to learn about the home inspection field, he knew what a great fit it would be for his skills and his general demeanor—because helping individuals and their families on a personal level is something he truly loves. Gerald dedicates himself completely to the job at hand, and you can depend on him to provide an honest and always professional assessment of your prospective home.

A Home Inspector Who Is
Loyal to His Clients
We're committed to providing an in-depth assessment of the entire home, even including certain inaccessible areas such as roofing systems that cannot be safely walked—a situation for which we'll utilize technology such as aerial drone photography
The buyer or seller of the home is always welcome to walk with us during the home inspection so that we're able to go over the details in person—taking your questions as they come so that you leave the property already feeling confident in your knowledge
Our loyalty to our clients goes well beyond the initial home inspection—in fact, we'll be happy to work with you over the phone to answer your questions for many months after receiving your inspection report
When he's not on the job, Gerald enjoys spending quality time with his five wonderful children and their four pets.
GBD HOME INSPECTIONS
Ask about our discounts for active-duty military, veterans, first responders, repeat clients, and single parents. Home inspections start at $400.
Weekend appointments are available by request. We accept online payments. GDB Home Inspections is fully licensed and insured for your peace of mind and protection.